Backlinking is one of the most important things to rank high and maximize your potential.
But what if you could kill two birds with one stone? That's right. Competitor backlink analysis will help you not only build more backlinks but also beat your competitors and rise above them.
In this article, you'll discover 11 easy-to-follow steps to conduct competitor backlink analysis.
#1 Identify Your Competitors
First and foremost, you must find out who your competitors are.
If you are a local business, you might consider for your competitors all companies around you. But they usually don't match up to those around you in the search engine.
So how can you find out your search engine rivals? You have two options.
1. Use an SEO tool
There are many solutions on the internet that can help you figure out who your biggest competitors are.
It's convenient and will save you a lot of time, but they are usually fairly expensive.
2. Perform Keyword Research
Conducting keyword research is especially great for businesses on a tight budget. It will take a lot more time, though.
You basically research long-tail keywords for which you are trying to rank. After that, you write down all competitors that have shown up for it.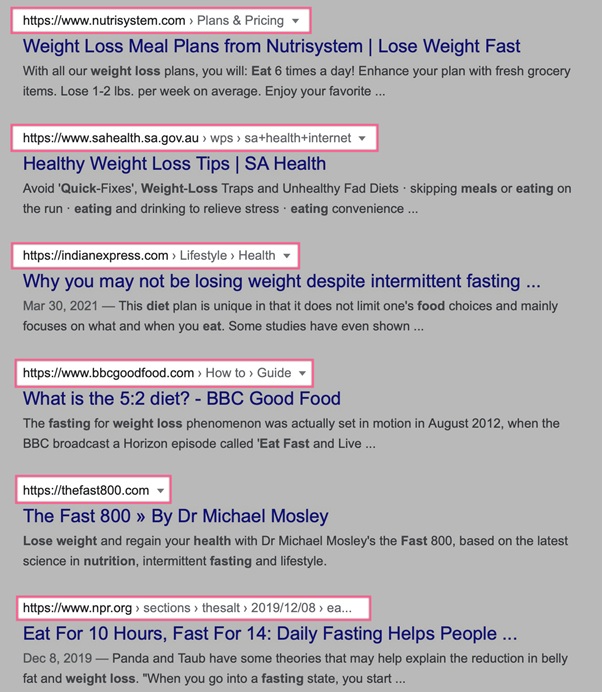 Once you have a list of your competitors, it's time to analyze their backlinking profile.
#2 See Where They Are Getting Their Backlinks From
The easiest way to find out where your competitors are getting their backlinks is by Ahrefs Backlink Checker.
You type in your competitor's domain URL and hit Check backlinks.

After that, you get useful information like total links, DR, and a list of backlinks.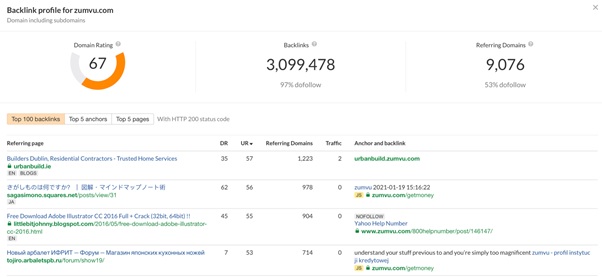 Do that with all your competitors' URLs and find out from where they are getting their backlinks. Doing that will help you uncover domains that can help you land a backlink for your website.
#3 Sort Them by the Domain Authority
Not all backlinks are equal. Some are a lot more valuable than others.
It would be best to rely on this because getting backlinks from low-quality domains will only waste your time and money.
Instead, sort the competitors' links by the domain authority – the quality of the website.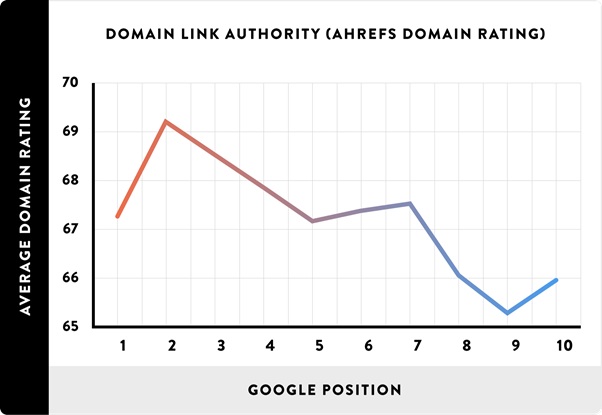 That way, you get only the top-quality websites from which it's worth getting a backlink.
#4 Find the Backlinking Gap
You should now compare competitors' backlink domains with yours.
You don't have to invest in expensive tools like Ahrefs or SEMRush that can do it automatically (although if it could save you a lot of time). Instead, you can do it for free with Google Sheets.
Go to Google Sheets, write down all backlinks and use filters to compare them with yours.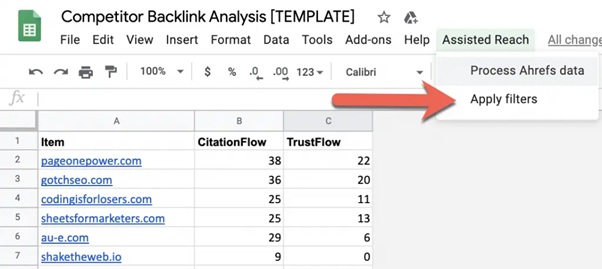 After that, you'll get a backlinking gap – domains that are linking to your competitors but not to you. You can then reach out to them and hopefully get a backlink too.
#5 Create Backlinking Opportunities
Now is time to really act on getting backlinks and beating your competitors. There are many easy to create opportunities for getting a backlink.
One way to do it is to create something new. You must come up with an article idea that your competitors haven't written yet. That way, you'll be ahead of them and get a backlink instead of them (it will also help your sales).

That's what GoldIRASecrets did with their Precious Metals IRA Custodian article. They were one of the first ones on the market with the post about this topic, so they earned a few backlinks.

Be sure to come up with innovative ideas, create unique content and get more backlinks.
#6 Create More In-Depth Content
Chances are, you won't find many unique content ideas.
But what you can do instead is to use the skyscraper method. In essence, you first find out what content has driven your competitors the most backlinks.
For instance, you can see our top-linking content below.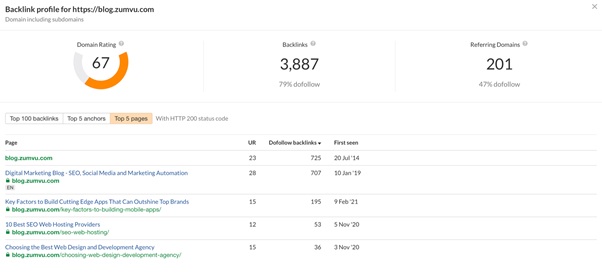 You can then create the same type of content but dive deeper and make it more complex and complete.
That's what Brian Dean from Backlinko did, and he saw massive results in just 14 days.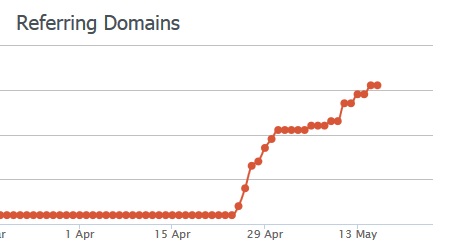 Consider the following example.
Your competitors wrote an article about weight loss. But do they go deep into the topic and tell you everything about it or they are just scratching the surface?
Maybe they didn't mention healthy recipes or exercises you should do every day.
Either way, you should try to go deeper and make it better. After that, reach out to the folks that linked back to your competitors, and hopefully, you'll get a backlink too.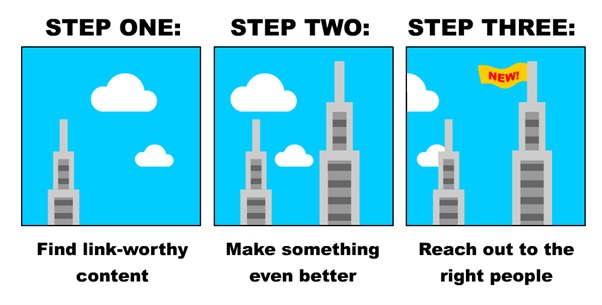 #7 Optimize Existing Content
Creating new content takes a lot of time.
Fortunately, there is a way around it, especially if you already have a blog with tons of articles. All you need to do is optimize them, improve their quality and gain valuable backlinks.
An easy way to optimize your content is to add eye-catching visuals and videos. It will make your content more engaging and will lead to more shares.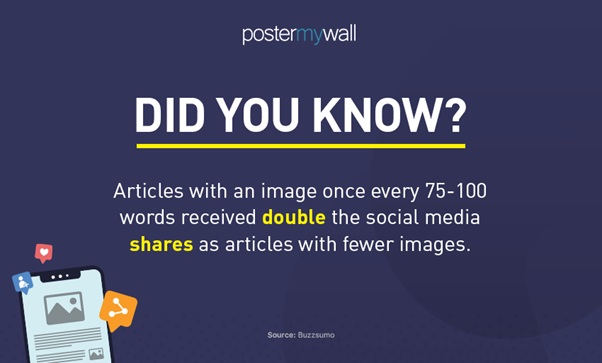 Just be sure to use the right video hosting site, or you risk ruining the user experience. Videos crashing on your site isn't a good sign of great content. On top of that, you'll probably also see a huge traffic boost.

So, make sure to optimize your content, get more traffic and build a lot of backlinks.
#8 Rank Higher
The more backlinks you have, the higher you rank. This also applies in reverse. The higher you rank, the more backlinks you get.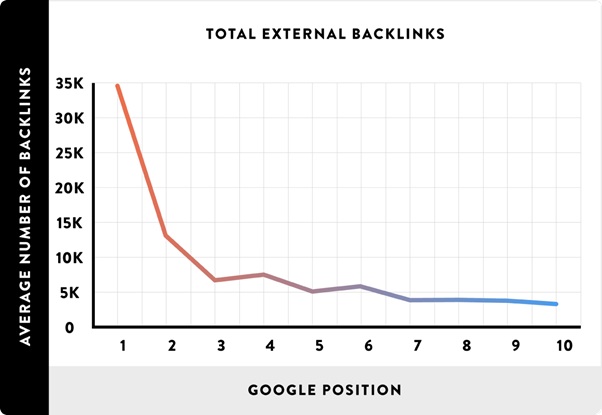 Imagine writing an article about weight loss. You want to include an external link to a post where your readers can learn more about diet. So, what do you do?
You probably go to Google, type in "healthy diet for weight loss," and choose one of the top-ranking posts.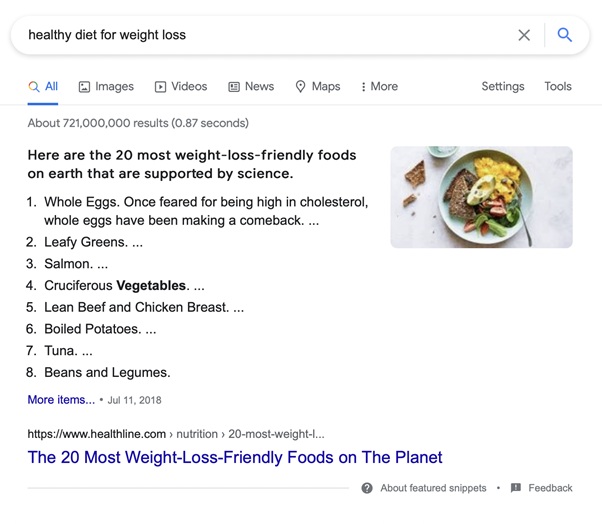 That's why your site needs to rank as high as possible.
Unfortunately, ranking high and SEO optimization is beyond the scope of this article. Fortunately, you can learn more about that with online courses.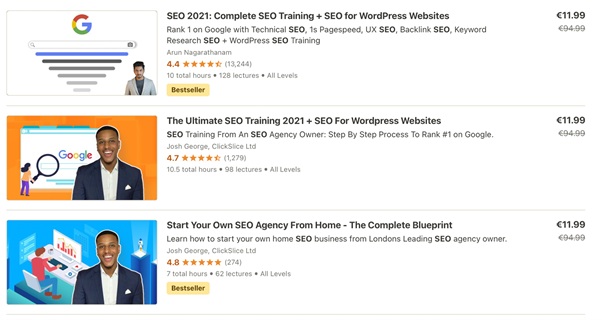 They can teach you everything quickly so you can become an SEO expert in no time. (here is the list of the best online course platforms)
#9 Add a Chatbot
You might be wondering, what the heck does chatbot have to do with backlink analysis?
In the previous step, you've discovered that ranking high is critical for getting more backlinks. And that's exactly what chatbots can help you with…
Chatbots will engage with your audience and make them stay on your site longer. This is important because the time on site can tell Google a lot about the quality of your website. You can see this more closely below.
2 seconds – I didn't find what I wanted on your site. So, I quickly went back to find something better.
2 minutes – I found your content useful and stuck around for a couple of minutes to read it.
15 minutes – I found your content super-useful and was heavily invested in what you had to say.
Do your best to keep visitors on your site longer. But do people actually interact with chatbots or are they just a waste of time?
Well, as it turns out, they do. 40% of millennials engage with chatbots daily.
Fortunately, most marketers don't know about this link-building tactic so you should use it to your advantage, outrank them, and build more links. (you can check some of the best chatbots platforms here.)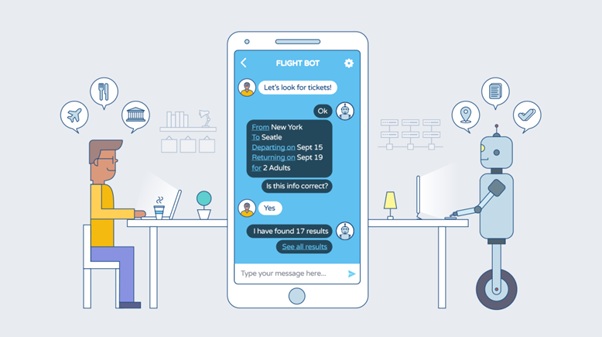 #10 Check It Regularly
Competitor analysis isn't a one-time thing.
Rankings and backlinks are changing all the time, and that's why you should spy on your competitors regularly.
Check up on them at least once a month to make sure you are on top of your game.
#11 Bonus Tip: Check Other Backlinking Methods
Competitor backlink analysis is a great way to get a lot of backlinks.
But there are also other effective backlinking methods you should try. Don't be focused just on one way. Instead, experiment with other ones and find out what works best for you.
Some of the best link building methods you should try include:
 Reciprocal backlinking
 Broken link method
 Guest blogging
They are all great methods that will bring you a lot of backlinks. Try them out, use them to complement your competitor backlink analysis, and get as many backlinks as you can.
Conclusion
Competitor backlink analysis will help you gain a lot of new backlinks and rise above your competitors, and beat them.
In this article, you've discovered 12 steps for conducting competitor backlink analysis.
Use them to your advantage, rank higher, and smash your competitors.