Google has announced two new AI-powered advertising solutions: Demand Gen and Video View campaigns.
Designed to facilitate seamless connections between businesses and consumers, these campaigns can amplify product demand from mid-funnel to purchase.
The new features include tailored creatives paired with lookalike segments based on audience lists, simplified ad construction, and enhanced engagement metrics across various viewing formats.
Google Ads' new AI-driven solutions also offer businesses crucial insights into campaign performance, empowering them to make informed decisions.
Google anticipates a broader rollout of the following advertising tools later this year.
Demand Gen: Pioneering New Marketing Horizons
Demand Gen campaigns offer unique features tailored to modern social marketers.
Research shows that 91% of consumers immediately act after discovering new products or brands on Google feeds, like Discover or Gmail.
Demand Gen campaigns integrate your best-performing video and image assets across YouTube, YouTube Shorts, Discover, and Gmail.
Collectively, these platforms cater to over 3 billion monthly users.
In addition to expanding reach, Demand Gen streamlines the ad creation process.
The newly introduced construction flow lets you see how everything will look before it goes live.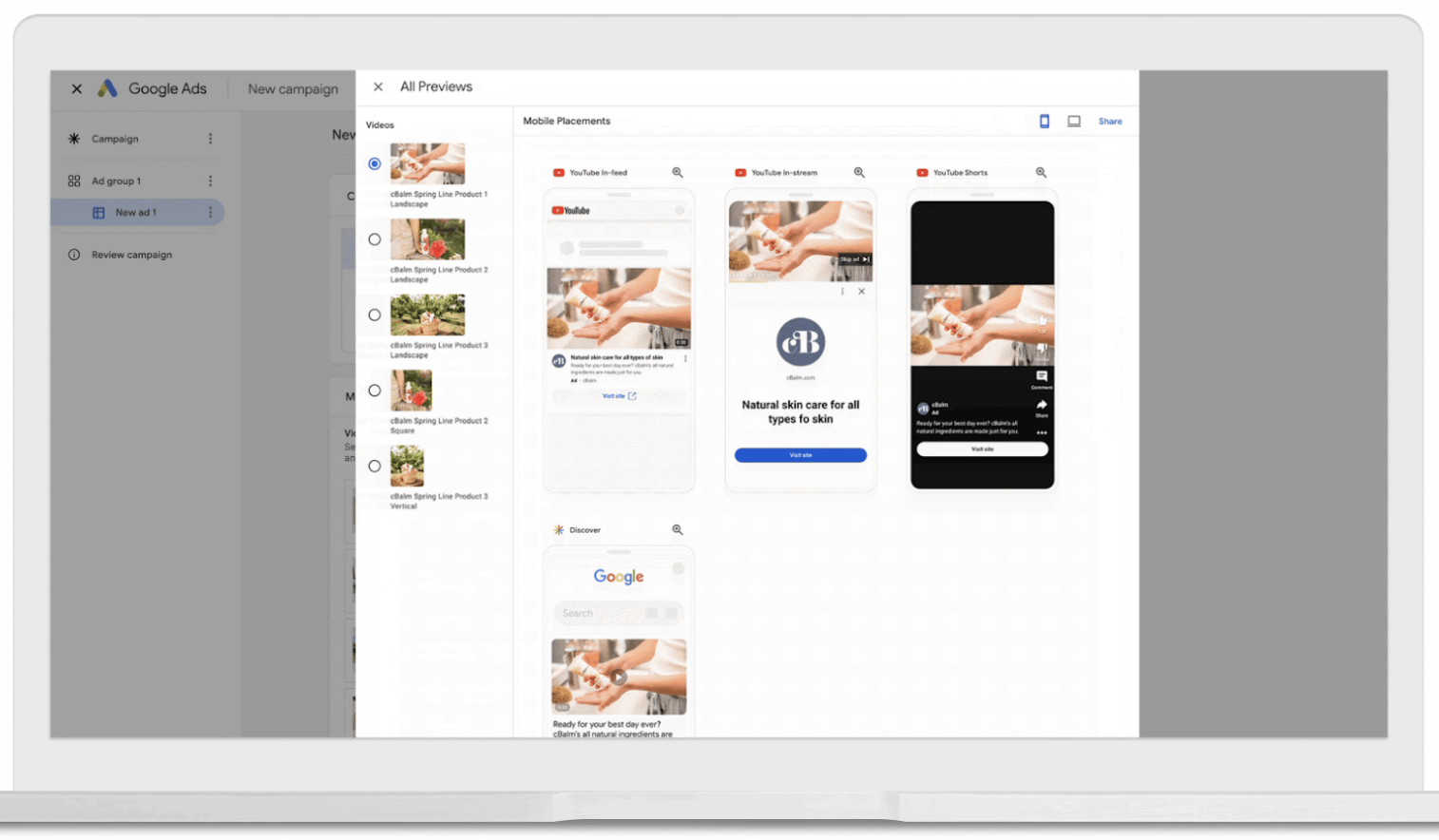 Driving Engagement With Video View Campaigns
Complementing the Demand Gen campaign, Google's Video View campaign allows brands to maximize views across various formats within a single campaign, including in-stream, in-feed, and now YouTube Shorts.
During preliminary testing, Video View campaigns reportedly achieved an average of 40% more views than in-stream skippable cost-per-view campaigns.
Samsung Germany, a test case for this feature, saw significant success during the holiday season, achieving 94% incremental reach, reduced CPMs, and enhanced consideration lift.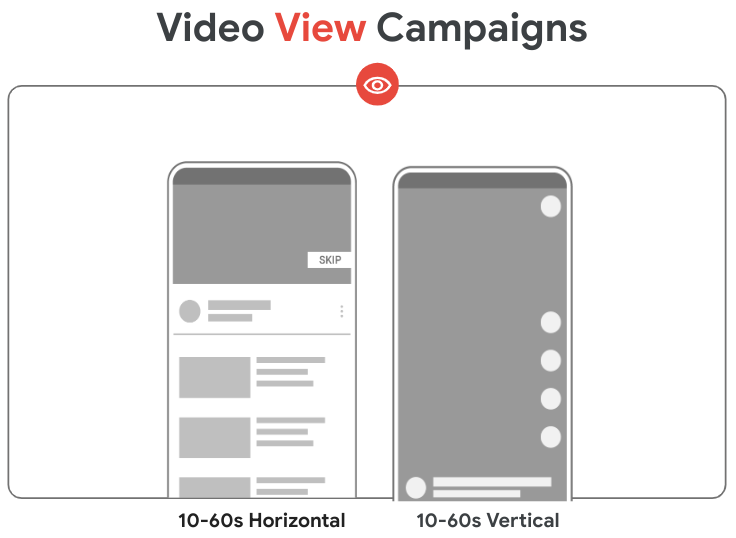 Enhancing Campaign Effectiveness With Lookalike Segments
Google enables advertisers to pair tailored creatives with brand-new lookalike segments based on their audience lists.
Depending on their goals, advertisers can drive conversions with existing customers by offering discounts or generate demand by luring new lookalike audiences with special offers.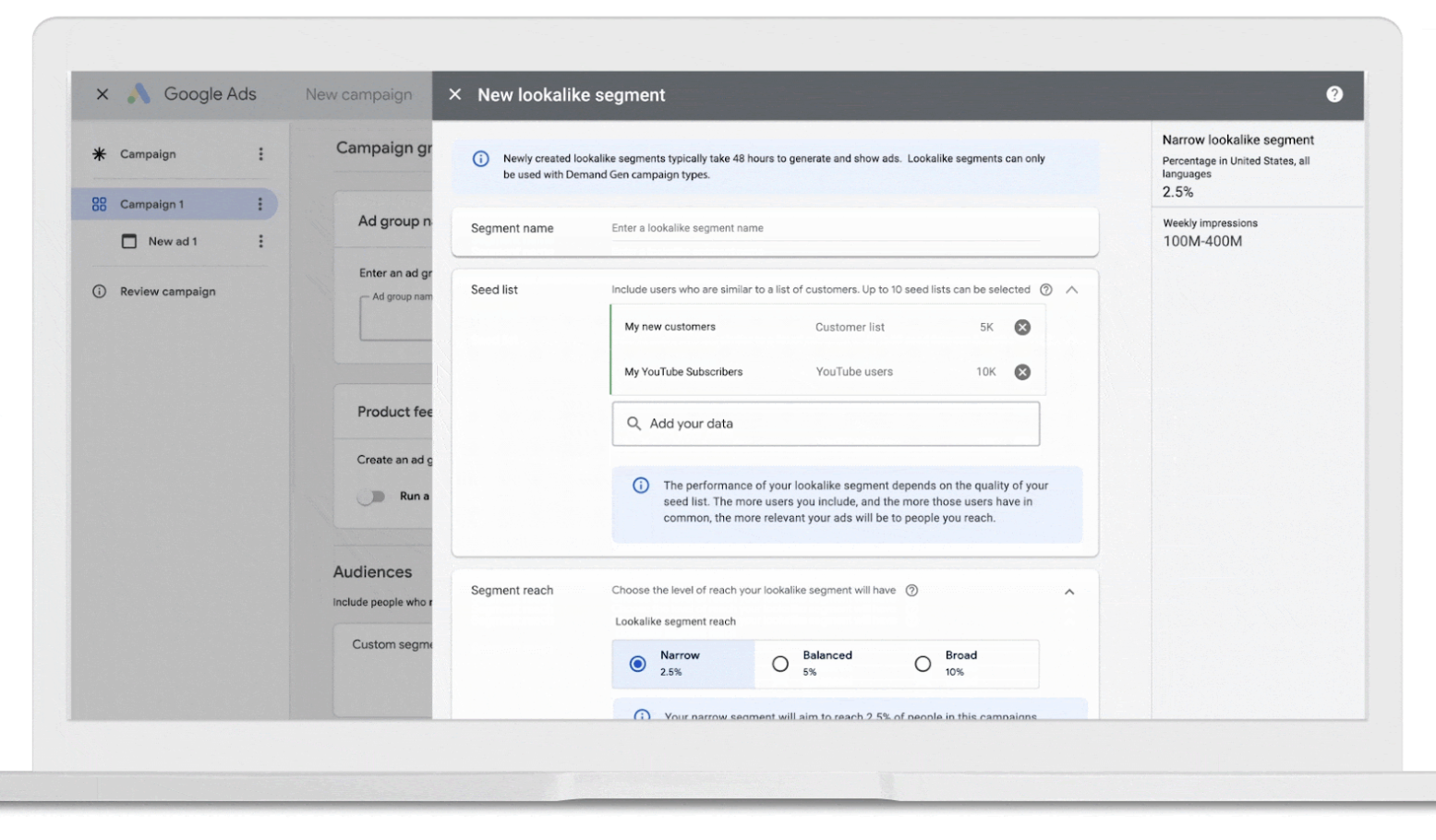 Navigating Business Challenges with AI-Powered Insights
These AI-driven solutions can help businesses make more informed decisions amidst various macroeconomic challenges.
With the help of AI, Google is allowing marketers to measure the incremental impact of campaigns, providing new insight into business challenges.
Looking Ahead
According to research, 87% of consumers say YouTube helps them make purchase decisions faster.
The introduction of Demand Gen and Video View campaigns is set to capitalize on this and further enhance the value businesses derive from advertising on Google's platforms.
Google is set to roll out these tools more broadly later this year.
---
Source: Google