While starting an online business, you have to consider many things, and selecting eCommerce development platforms is one of the foremost concerns. Online retailers always begin with this step; it lays a strong foundation and guarantees success as well.
According to the recent software outsourcing survey, it has found that around 90% of e-commerce startups fail every year due to their wrong platform selection.  So, you can realize the importance of an e-commerce platform for your business.
Better you should always choose the e-commerce platform first and then proceed further for other things. If facing any difficulty, hire an e-commerce developer; they will guide you better.
Here, I have prepared a list of the top 10 most influential e-commerce platforms that you can consider for your small business in 2021. So, let's begin.
1. Shopify
Shopify is the world's most popular e-commerce development platform. It helps you in creating an online store quickly and easily with many available templates. You can customize those templates to suit your online retailer's needs better or design your own store's look.
The company stated, "You don't need technical or design experience to easily create a beautiful online store."
Shopify supports a wide range of credit cards, so you don't have to worry about the problem of payment conflict in your store. Plus, you can make sure your customer and store data are safe as Shopify has PCI Level 1 compliance and 256-bit SSL encryption for added security.
By providing a complete CMS, Shopify gives you the power to manage your online store's functionality and layout. Another significant benefit of Shopify is that it allows users to manage their store on the Shopify mobile apps. It is fully responsive to easily track, manage, and make changes anywhere, regardless of access from desktop or mobile devices.
It is a convenient and optimal way for entrepreneurs who usually have to work on the go. That is one of the reasons why Shopify is the best platform to sell.
2. WooCommerce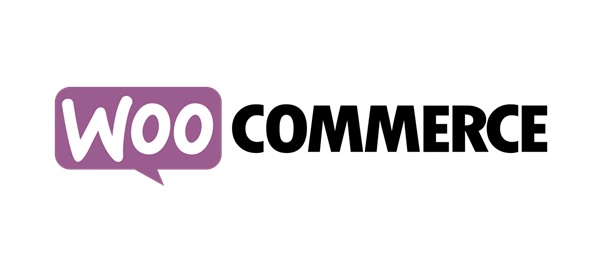 WooCommerce is a free WordPress plugin that you can use if you have an existing WordPress website. It will convert your WordPress sites into online stores without any assistance. It offers additional payment features and integration options to optimize the shopping cart functionality.
It is an ideal solution for small brands with WordPress development resources and provides easy customization options. Through its secure payment processor, WooCommerce ensures PCI compliance and protects communications between your clients and your server.
However, WooCommerce can slow down because it can't handle too much weight of themes, plugins, or products you add to your store. So, if you wish to expand your business, it is better to choose another platform.
In case of using this platform, be careful with everything you install that may affect your store's performance. Choose the right hosting environment that determines the amount of traffic your store can handle.
3. Magento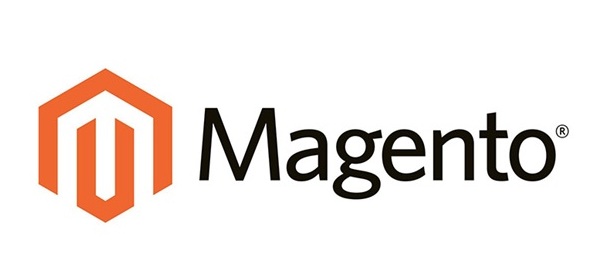 Magento is also one of the most used and renowned e-commerce platforms globally. It is incredibly complicated; this platform has significant benefits includes it at the top of this list. Also, the launch of Magento 2 has taken the forum to a greater level, accelerating many providers to produce more efficient solutions for B2B e-commerce companies. As a result, the trend of upgrade Magento 1 to Magento 2 has been rising significantly.
Below are some fantastic benefits of using Magento eCommerce:
Versatile Content Management: Magento's backend and content management interface comply with the "what you see is what you get" rule, allowing store owners to create and customize features in their online stores on the go.
Mobile-friendly setup: Magento's user interface and shopping cart layout are responsive to smartphones, tablets, and other mobile devices.
Advanced Search Engine Optimization: With SEO efficiency, online stores have more opportunities to rank high in search engines like Google, Bing, and more.
Robust and Spacious: the platform allows a site with up to 500,000 products and handling of 80,000 orders per hour.
Flexible third-party integrations: Magento allows your online stores to integrate with third-party modules or applications such as MailChimp, Google Shopping and more efficiently.
Customizable security permissions: Magento allows you to customize various levels of security permissions, control internal access, and ensure the security of your site.
Save time and money: Magento is open source and has several custom extensions that can be shared among multiple Magento users. With Magento's one instance, you can manage different eCommerce stores having various languages and currencies.
Magento's basic version is free, but the business version can cost around $ 20,000 a year. If your business is new to the ecommerce world and not that tech-savvy, choosing Magento can be pretty risky unless you are capable enough to run your business with this platform and grow along with it. To seek help you can hire magento developers for maintenance, management and development of your business.
4. Prestashop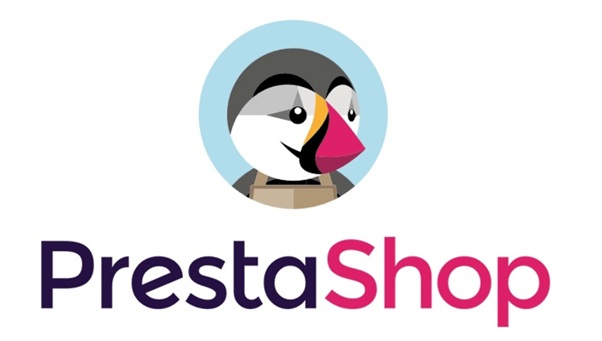 Prestashop is another efficient, innovative, and open source e-commerce solution that provides all the features you require to develop an online store and boost your business. Prestashop has opened the doors of e-commerce to more than 300,000 merchants around the world.
The platform is free to access and download. You will only have to pay the costs related to the hosting, the SSL certificate, and something else similar.
You can create your website with professional-looking and lightweight Prestashop themes.  It also allows theme customization to personalize your store with your unique style and taste. There is no limit to creativity here when it comes to designing your e-commerce website but if you find it difficult then you can also hire a prestashop development company in india at a fractional cost.
There is a wide range of plugins and modules that help boost your online store's overall performance. You can manage your orders, products, customer relationship, plus a report on statistics in real-time.
It is also simple to design content on your websites, like blogs, and share your content on social media to attract more visitors. The platform breaks your website's boundaries by allowing you to present your store in multiple languages and currencies. You can expand the sale of your product to any client and country.
In particular, you can easily integrate dropshipping with your Prestashop store with just a few steps to expand your business without wasting time on inventory management.
5. Wix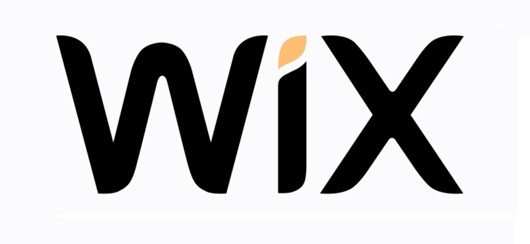 Wix is one of the easiest-to-use e-commerce platforms that offer simple alternatives for creating a complete website with serverless computing and hassle-free coding. It is the best choice for new online stores with affordable prices, 72 free themes, and a super simple setup.
The platform provides you the freedom to design a website in your way. You can select a template and customize what you want to add to your store. As your business grows in the market, you can always add new features to enhance your store performance.
Wix offers a mobile-optimized version of your e-store, which is beneficial for you and your customers both. You can switch to Mobile Editor to customize the mobile interface.
If you want to improve your SEO performance, get a personalized SEO plan by answering a few questions about your site, keywords, and location.
Using Wix, you can effortlessly capture leads, build customer relationships, and accept payments directly from your website. However, due to its simplicity and lack of essential selling tools, the platform is not viable for fast-growing or large-scale online businesses.
Wrapping Up!
So, all these are the names of top e-commerce development platforms that you consider for developing your business site. If you study each individually, you'll find all five perfect but make sure it matches your budget as well as niche too.
If you are still confused, let me know in the comment section or better consult an ecommerce web development company in India. They will guide you well and develop a market-ready e-commerce website for you.
Good Luck!