Using Design Ops to Scale Your Agency (And Make Things Simpler)
In an age where over half of the globe uses the internet, brands have started to pay attention to their marketing strategies more than ever. With over 4 billion people online, it's only natural that the demand for design, more importantly, sound design, increases in the market.
As an agency, regardless of whether you specialize in design or not, it is highly crucial to stay on top of every trend shift. This is where we introduce you to the idea of design ops or design operations.
Modern-day enterprises (including agencies) have already begun implementing design operations to scale their business further. Let's check how they're making it possible and increasing efficiency overall.  
What is Design Ops?  
Now, basics before everything. We realize that not all readers here will be aware of what design ops are. We'll cover that right now to clear any and all doubts that you may have. This will also help you understand the rest of this article better.  
Design operations is a flexible term that refers to either a team or one person who plans, crafts, and organizes all design processes to improve overall design value (and impacts). The design ops are also responsible for ensuring that the most convenient solutions are provided for challenges faced by design teams.
Interestingly, design ops do not necessarily focus only on designing since the leaders are usually out there to manage a whole set of projects. They take care of even more aspects, such as budgeting and building the ideal team for different projects. One such aspect, and an important one nonetheless, is structuring.
There has to be a clear line of hierarchy that informs workers who report to whom and how authority is set in place. This also determines the general workflow that flows throughout different teams within an organization, such as IT support, innovation, product management, etc., at a large scale.
All in all, design ops is present to ensure that every step is taken according to plan and that your teams do what they're best skilled at.
How does design ops help in scaling an agency?
Now that we've covered design ops and its basic workflow, it's time to visit how the whole idea can help scale your agency.
If your agency keeps expanding at a decent rate, you're bound to face one of the two challenges; you keep hiring more people or have an extremely complex workflow within your services. Here's how design operations help agencies scale :
They Hire The Best People in Town
There's another thing that design operations are responsible for – hiring the best talents for your agency. You'll encounter a project or two at times that require extreme specialization or experience to get the job done. Take, for example, animators. According to AIE, the average salary for an experienced art director is around $70,000 (annually). It doesn't make much sense to have another employee on the payroll for simply one extra project.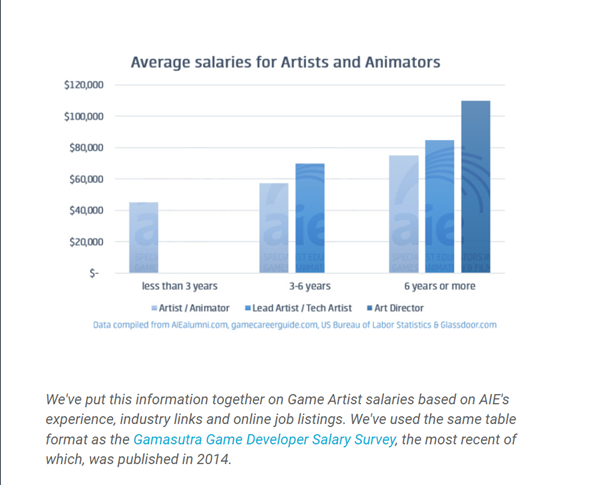 Design operations can help you hire part-time freelancers with the same talents and experience needed for the project. In fact, there's a better chance that the freelancer they hire is more suited for the specific task than anyone you might hire.
Keep Things in Check
Your team cannot function without a proper goal or roadmap in mind. Design ops help create robust plans, coach team members, and develop strategies that help in communication to lower the challenges your team may face.
It's also vital to remember that design ops are the only one who communicates with everyone from the client to every member of the design team. They are the closest to your client and team; hence they're more aware than anyone on board about important decisions.
How to Implement Design Ops in your agency?
Convinced with the capabilities of top-notch design ops yet? Let's deep dive into understanding how you can implement it in your agency. We all know the significance of a good design. It needs to be near to perfection.
However, in reality, there are enormous challenges that a designer faces. Sometimes it can even be overwhelming to decide where you should start implementing effective changes. Here's how you should implement design operations for your agency:
Identifying
The first step is to understand what your design team struggles most with. You can do this by conducting surveys and getting feedback on the workload, tiresome tasks, common problems everyone faces, etc. Also, remember to not undertake projects from clients that you may not be able to complete.
Finding the Solution
Once you've got all the problems listed, explore the different possible ways these issues can be dealt with. This is where you can assign value to the different sectors of your agency and predict how they may be affected if you bring in these changes. Assigning values to different areas is only needed for agencies that aren't specializing in design alone and work in other fields as well.
Get Things Going
The next step is to prioritize which problems need to be tackled before others. Creating a roadmap will also prove to be of great help here. You'll also need to understand the kind of productivity in need of each plan.
This will assist you in abandoning any poor-performing strategies or propelling the ones who are doing better.
And let's not forget how identifying the issues and coming up with solutions is just the tip of the iceberg. This is precisely why companies have shifted to rely on operational managers or a team of design ops guides, which we'll go into detail later.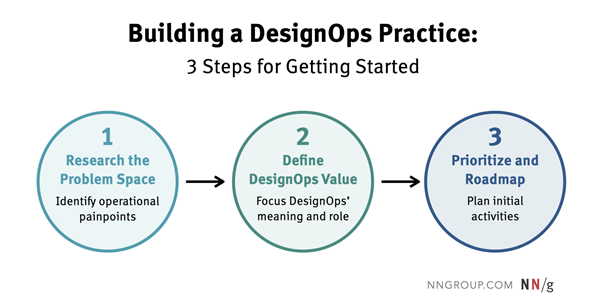 Signs your agency can make use of design ops
By now, you have probably gotten a clear image of the impacts of a design ops, but is it time your organization also needs one? Well you won't be able to answer that question unless you notice certain signs within the working of your agency. To help you understand better, let's look at some signs which indicate you require a design guide:
Your design team has grown
If your design team size has expanded, you will need to make sure everyone is on the same page in terms of creativity. Honestly, there's only so much you can handle. Generally, you will lose your team flow in such scenarios since they do not follow explicit guidelines as per higher-ups. This is where design ops comes in handy.
Design ops will build a bridge between the marketing team and what your client desires. They also manage the entire process of designing. You can develop a more intrinsic approach to guide your team and get the expected output.
Even the most minor tasks get proper review and approval. This way, quality is never compromised, and work gets done quickly.
You have specialized roles in design
Another common indication is that you require more specialized designers; for instance, you have illustrators, motion animators, etc. They function strictly for that specified role but then again, it's almost near impossible to micro-manage each activity.
However, if you introduce design ops, they can simplify instructions that drive designers to work seamlessly. In short, they scrutinize the workflow of all team members and allocate them tasks respectively.
High demand for design work
A big reason your agency needs a design ops is that you are getting bombarded with tasks. We know it's quite hectic, thus you will often see chaos when it comes to collaboration across all team members.
Hence, it is crucial to align the designers to have a clear direction. When designers need to send work at a faster pace, there should be a filter where quality is always maintained. Also, everything isn't to be done by employees.
The importance of design ops
Designers have to juggle many different tasks and a pile of responsibilities to ensure a better customer experience. While delegating numerous responsibilities to designers might give some teams satisfactory results, this takes a toll on coordination, scaling, and efficiency.
Hence, before understanding the significance of design ops, it is equally (if not more) important to take a closer look at the key challenges and complexities faced by designers.
Designers have a lot on their plate
With the increasing demand and more investment by organizations in design, managing roles and creating a system becomes more intricate.
As a result, designers are left to carry out an overwhelming volume of work besides attending countless meetings, catching up with emails, Getting the right contents and handling project management.
Isolation of the design team
Having a centralized team would allow designers to work more collectively and have constant interactions to evaluate feedback. However, this often leaves designers isolated with the whole team only receiving work requests from other departments.
Consequently, the ineffective coordination leads to constraints being discovered at the end of the process and slows down the delivery and iterations.
Lack of available tools
The lack of proper tools, resources, and technology coupled with changing requirements and specifications pressure designers. Additionally, the demand for high-speed delivery translates into poor quality design.
If your technology isn't updated, it will be a big gap for your employees to get things done. Think of it like this; you cannot create digital illustrations unless you have a stylus.
Whether it be animations, graphic designing, or even user software testing, there are a plethora of options available online, leaving you with the responsibility of picking the best one.
Now design ops are what we would call an 'insider' because they can distinguish between the tech tools that only talk and those that can perform well.
They not only address the inefficiencies that hamper the design process to streamline effortlessly, but also provide solutions to build a system that consists of coordination, coaction, structure, and roles.
Design operations solve bottlenecks in the organisation and play an essential role in overcoming the issue of miscommunication between designers and other departments.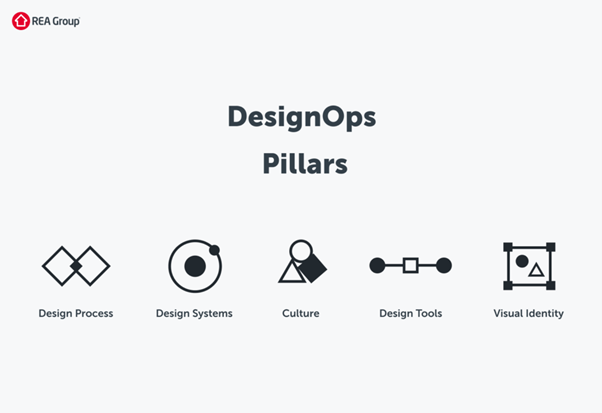 Real-Life Examples
Now that we have a deep understanding of how design ops make agencies more functional and efficient. It's time to take notes from real-life examples of businesses that have implemented these practices and discover how it has benefited them.
Pinterest
The infinite scrolling down Pinterest for inspiration is a common phenomenon among many creatives today. The visual pinboard website is among the most popular image-based social media networks, with about 433 million monthly active users worldwide.
Surprisingly, the co-founders of Pinterest were both designers, which is no wonder why the platform is known for its remarkable design execution and intelligent user interface. With a rapidly growing business and a team of designers, Pinterest decided to implement design ops to tackle its scaling.
Getty Images
Another company that implemented design ops is Getty Images. They introduced the team to the product design. Simply put, their goal was to accelerate the design process and push the development. They created systems and efficient procedures that refined the workflow.
Overall, these companies didn't do anything too crazy, and the key takeaway from their experiences is that a simple addition of a team can scale a business to greater heights. While these brands may not be agencies, it's good to see that implementing design operations can do wonders in practice.
Wrapping things up
Design ops can administer the flow and quality of work. They are typically in charge of setting proper, concise, and understandable systems for all types of designers such that they operate in sync with the essential criteria.
As a result, it becomes easier to hand down specific tasks to the team and ensure consistency with each output. Hence, they become key players in communication as they are responsible for translating the guidelines to the team.
Having them aboard can enhance the pace of work, management, and creativity, all while ensuring the work is uniform.