Programmatic's ad targeting and optimization come to digital out-of-home
The audience targeting and segmentation of programmatic advertising are now available for out-of-home advertising.
Beeyond Media, a programmatic digital out-of-home (pDOOH) demand-side platform (DSP), has launched a new segmentation tool, Beeyond TrueReach. It lets brands pick from over 900 criteria — like behaviors, locations and demographics — to create audience segments. It also provides up-to-date performance data in order to optimize campaigns on-the-fly.
The DSP is used by brands like Heineken, American Express and others, and, last year, the company expanded its operations from Latin America to the U.S. and Canada.
Why we care. More DOOH inventory is becoming available to advertisers programmatically. With more screens and more premium locations, brands have better opportunities to reach their target audiences and integrate DOOH into multi-channel campaigns.
Dig deeper: Bermuda Tourism launches 3D digital out-of-home campaign in New York
Reducing waste. With better segmentation comes fewer wasted impressions and ad dollars.
"Eliminating wasted impressions in DOOH advertising primarily involves improving the precision of your audience targeting," said Beeyond Media's cofounder and CEO Alejandro Donzis. "By implementing these strategies, we can improve the relevance of your ads, increase engagement rates, reduce wasted impressions, and maximize the return on investment (ROI)."
Segments. Here are some examples of segments found in the Beeyond TrueReach tool:
Demographic segmentation: Segments are based on characteristics such as age, gender, income level, occupation, and more.
Geographic segmentation: Segments are based on geographic locations like cities, neighborhoods, or even specific locations.
Behavioral segmentation: Segments are based on specific behaviors like frequent traveling, fitness activities, food preferences, shopping habits, etc.
Interest-based segmentation: Segments are based on individual interests, such as sports, technology, fashion, entertainment, etc.
Contextual segmentation: Segments are based on specific contexts, such as events, holidays, or seasonal trends.
Purchase intent segmentation: Segments are based on individuals who show high purchase intent according to their online and offline behavior.
Lifestyle segmentation: Segments are based on lifestyle choices and preferences, such as health-conscious individuals, eco-friendly consumers, or luxury-oriented individuals.
Strategies. To create segments and help brands optimize campaigns, the tool "[leverages] data from various sources to understand your target audience's behaviors, preferences and demographics," said Donzis.
Here are some strategies where marketers can use these data insights.
Personalized messaging: Create personalized ad content that resonates with the specific preferences and interests of your target audience. Tailoring your message to the individual can significantly increase engagement and reduce the chance of irrelevant impressions.
Strategic ad placement: Position your ads in locations where your target audience frequents. You can use location data and traffic patterns to identify these strategic locations.
Continuous optimization: Regularly review campaign performance and adjust your targeting parameters based on results. This continual refinement can help improve targeting precision over time.
Predictive analysis: Use historical data and analytics to predict future behaviors of your target audience, allowing you to better anticipate and meet their needs with your advertising.
Synthetic population generation. One of the ways the Beeyond Media platform achieves precise targeting while maintaining consumer privacy is by using synthetic population generation, a method used in computational modeling to create a statistically representative population for a given area. 
"This synthetic population mirrors the real-world population in terms of key characteristics like age, gender, income, household size, occupation, etc., but doesn't correspond to any real individual, thereby ensuring privacy and confidentiality," said Donzis.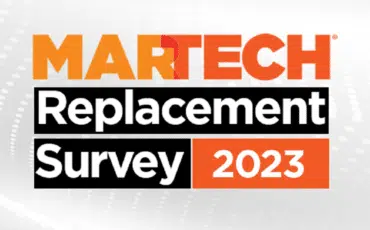 Engagement and conversions. Marketers can drive a number of engagement and conversion actions using advanced DOOH targeting in their campaigns.
Donzis offered some examples of how brands can engage with DOOH.
Brand awareness: This can be measured by metrics such as ad recall, brand recognition, and increased search volume for the brand. For example, after seeing a DOOH ad, viewers may search for the brand online to learn more about it.
Website visits: DOOH campaigns can drive traffic to a website. This could be tracked by using unique URLs or QR codes in the ads, and then monitoring the website traffic coming from those specific URLs or QR codes.
Social media engagement: Advertisers may encourage viewers to engage with the brand on social media, perhaps by asking them to share a photo with a campaign-specific hashtag, or by promoting a contest or giveaway that requires social media participation.
Store visits: For brick-and-mortar businesses, one of the goals of a DOOH campaign might be to drive foot traffic to physical stores. This could be measured using location data from mobile devices or by monitoring sales at the store during and after the campaign.
Sales and conversions: Ultimately, many campaigns aim to drive sales, whether that's online or in a physical store. This could involve tracking coupon redemptions, monitoring sales of the advertised product, or analyzing e-commerce data for increases in online orders.
Lead generation: For some businesses, the goal might be to generate leads. This could involve driving viewers to fill out a form on a website, make a phone call, or sign up for a service.
Event attendance: For events like concerts, sports or product launches, DOOH ads can drive ticket purchases or event attendance.
"The specific actions will depend on the campaign goals and the nature of the advertised product or service," Donzis said.
---
Get MarTech! Daily. Free. In your inbox.
---