5 Things to Keep in Mind Before Choosing a Web Research Outsourcing Partner
How well do you think you understand your customers? Do you know where they spend their online time, what their typical yearly income or revenue is, and the problems that your business can solve?
If your answer to the above question is "I know my customer" then kudos to you but if it wasn't your answer then this blog is for you. And you need to worry as the internet is here for you. Soon you too will be saying "I know my customer quite well "
Now the million-dollar question, how the internet is going to help you know your customer? Well, It can. And that is when web research comes into play. With effective web research, you can learn about your customer's persona, their preferences, feedback, and more.
All this information is going to build a solid foundation between you and your customer. And just customer, online research can help you in pretty much every aspect of your business.
Online Business research can assist management in answering problems ranging from analyzing industry trends to selecting which products or services to provide and deliver to the market, or better knowing how to fulfill and meet the needs of the intended consumer group.
Why Should You Outsource Web Research Services?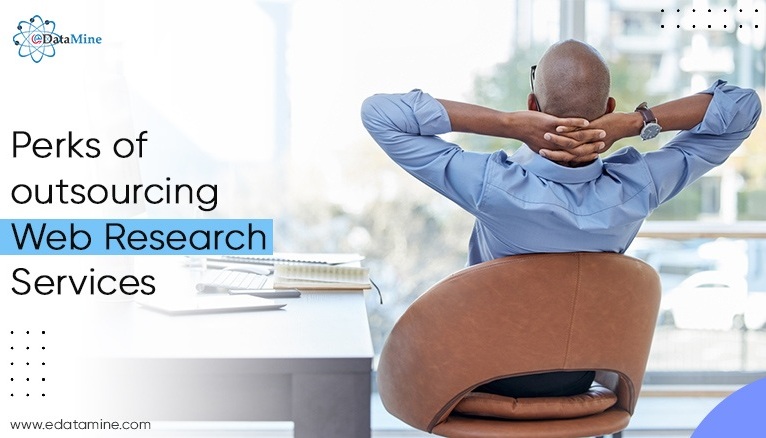 India is the popular talent hub of talented web researchers. They have the expertise and abilities to perform online research work and can provide you with high-quality data. And they make use of innovative technologies and proven procedures that lead to rapid results.
Also maintaining an in-house team require an investment of both financial and intellectual resources for your business so, outsource web research to professionals and free yourself from strenuous online research.
And outsourcing comes with tailored services.  Outsourcing may provide personalized solutions based on your company objectives and is a one-stop shop for all of your online research needs since there is no need to engage many people in-house.
The defined purpose for web research
The first thing you must determine is what type of web research services your company requires. The internet is overflowing with information; it is up to you to determine what online information is relevant for your business.
Suppose you are a well-known beauty brand set to release a new eye cream on the market. And, before you roll out your eye cream, you need all the information you can get about the incumbent brand's similar product.
Or, you could be a smartphone brand facing stiff competition in the market and hence conducting price research to offer the best price.
It is vital for your company to know exactly what type of online research services it needs, whether it is for business research or marketing research, product research, or as specific as e-commerce research.
Trusted outsourcing partner
Choose your web research service provider as wisely as you choose your life partner, okay maybe not the same way but somewhat. As it's going to impact your business (No kidding there)
Make a thorough research on the firm's reputation before hiring your outsourcing partner to fulfill your web research service requirement. It's the digital era and your online reputation is crucial to your business growth. Be mindful while choosing your outsourcing partner. They should maintain an excellent company standard and brand identity. Selecting a service provider with a poor market reputation might hurt the operation of your organization. Through vast data mining services, a reputable web research company may assist you in effortlessly obtaining factual and relevant data.
Exceptional Results
Once you have shortlisted a few outsourcing partners then carefully start comparing their expertise and set of skills they have to offer.
The key reason for hiring them is to get an expert workforce to perform online research for your business.  Gathering unnecessary data can hurt your company's decision-making process and, in the long run, can stifle growth. Even the smallest mistake in information collection will cost you dearly. As a result, before using an internet research service, make sure to evaluate their knowledge, skill, and ability thoroughly.
Financial compliance
The primary reason why most businesses are turning to web research outsourcing is to attain more precision at a lower cost. Thus, before outsourcing, be sure to study the price structure of the service provider and consider whether it will benefit your business or not. With suitable outsourcing partner, you can reduce your operating costs by 50 to 60%.
Also, don't overly fixate on lesser prices, look for quality instead.  Beware of suppliers whose service-level agreements are unclear and involve hidden costs, and determine if the vendor will effectively utilize the funds you have set aside for the project.
Data Security Measures
You can never be too cautious when regarding data security. And here you will end up exchanging sensitive information about your and your customer's data at various project stages with designated web researchers so you must check that no breach occurs that puts your data at threat. A breach of customer data might result in unanticipated legal complications.
Ascertain if the service provider is well-equipped with data security methods to protect your data from internal or external thefts. Always sign a Non-Disclosure Agreement with the service provider to ensure total security and confidentiality of your data.
Conclusion
Finding reliable web research can be tough but also help your business get traction. Additionally, your organization will not have to spend money on resources to maintain an in-house team of web researchers. Further online research outsourcing providers will provide you with knowledge, experience, and high-quality automated services.
So keep in mind to associate with someone prepared to share your vision as well as your risks, because active participation may result in a fruitful union that can outperform individual efforts and drives you both to individual accomplishment.