What is a Marketing Strategy and its Leading drivers of Change
Is there a golden classic marketing strategy example that has served brands and businesses for years?
Well, no.
Successful businesses adapt their strategy constantly. The only way to survive and stay relevant is to embrace change.
It is driven by many factors, including the availability of new technologies, changing customer preferences, and transforming the competitive landscape.
Each crisis shows weak points of your business and opens new possibilities.
The global pandemic isn't the only reason to rethink your marketing strategy, but a perfect incentive to finally start doing it regularly.
Let's dig into it some more.
What is a Marketing Strategy?
A marketing strategy is a comprehensive business development plan including all issues related to increasing profits and sales. A good marketing strategy covers four main areas:
1. Market share: expanding the business or finding a perfect niche, getting more customers, increasing profits.
2. Manufacturing: the use of innovative technologies, the launch of new products, an increase in the volume of production, planning of the team's work.
3. Organization: optimization of personnel management. For example, you can develop a clear hierarchy and define the responsibilities of each department.
4. Financial: all of the company's goals are related to money. These can be a decrease in manufacturing costs, an increase in sales volumes, and an improvement in profitability.
Also, getting a marketing strategy is a way to identify priority business areas and plan activities. It allows you to:
manage resources in the best way
prevent possible marketing mistakes
improve the efficiency of the company
The marketing strategy can cover a long period, up to 20-25 years. But in small and medium-sized businesses, planning is usually done for up to 3 years.
It is important to remember that a marketing strategy is not a step-by-step action guide. If necessary, it can (and must) be adjusted according to the circumstances.
But is having a marketing strategy really necessary? This is the data from research by CoSchedule
the most organized marketers are 397% more likely to report success
goal-setting marketers are 376% more likely to report success
marketers with a documented strategy are 313% more likely to report success
Is it Time to Make Changes to Your Marketing Strategy?
The global pandemic shock is by far the biggest reason to rethink marketing strategy. We already know that the changed circumstances had an impact on the patterns of people's behavior. Now we are more actively consuming content on the Internet, using online services for various purposes.
Analysis by GlobalData shows that 9 out of the top 10 global eCommerce companies (by revenue) experienced double-digit growth in 2020 as new consumer habits swayed in their favor.
However, the pandemic is not the only reason to think about adjusting strategy. Other signals might indicate that your marketing strategy is out of date:
decreased income
customer loss
less public interest
Even if you don't see any of these signs, it doesn't mean that change is unnecessary. We strongly recommend updating your marketing strategy if you implemented it over two years ago. Most probably, your business was different back then.
The Main Drivers of Change in Marketing Strategy
1. Know Your Customers
After the pandemic, some of your clients' habits changed, so take it into account. Over time, distancing will become the new normal. Social commerce is becoming a new reality. Users are chatting in groups on social media, discussing general issues, and even shopping on social media itself.
This pattern of behavior can be applied to business. For instance, shopping online together with friends will allow them to get the same joy as the usual shopping. Provide your customers with this opportunity.
2. Emerging Technologies
Let's say your clients prefer not to make phone calls anymore but to use messengers. Start supporting them via WhatsApp. Give them that opportunity. They will be more willing to chat with you and more likely to make a purchase.
Modern technology makes it possible to choose clothes online almost as conveniently as in a regular store. Users can try on clothes using their virtual doubles to see if it suits them or not. Provide them with such an innovation. They would gladly buy more.
3. Learn from Your Competitors
Learn and analyze the best marketing strategies examples from your competitors to better understand the market. Market analysis is necessary to understand whether your product is needed at all and the general direction the market is moving to. Studying business media and networking will help you here.
4. Use Data to Adjust Strategy
Analyze your data. This will help you not only understand what improvements the product needs but also create more personalized promotions for customers. It might also be a good idea to interview customers. Many of them will be happy to tell you what they would like you to improve. This will help not only to make the product better but also increase the level of service.
5. Corporate Culture
It might seem that corporate culture is an internal affair of the company, which has nothing to do with marketing strategy. However, it directly affects how customers perceive your business. Ask your employees if they are proud to work for the company. Do they feel comfortable in the workplace? If not, ask how you can fix the situation. Happy employees will be sharing their happiness with clients.
6. Explore New Niches
Explore your adjacent markets for new opportunities. Perhaps a slight modification to the product will help you find a whole new audience. For example, if you are organizing tourist trips, you could pay more attention to local tourism. Its popularity has skyrocketed as a result of the closure of state borders around the world.
7. Risk Management
It is impossible to be ready for every crisis, but you need to make at least some preparations. Always have a Plan B for your company. The global pandemic has shown that radical change can come suddenly. Any business must be flexible and ready for change. Can you move all your sales online if needed? How about quickly reorganizing production to make goods that are in demand in the crisis? Think about it.
5 Marketing Strategy Examples to Inspire You
Different companies choose different factors that help them build marketing strategies. Some of them, such as Zoom, take advantage of the situation — global lockdown.
Others, such as Spotify or Netflix, basically create new markets. Another marketing strategy example might be risky campaigns, like the ones Red Bull does. Let's take a look at some of the stellar marketing strategies adopted by brands.
1. Airbnb
It has grown globally, with a presence in 34,000 cities worldwide, thanks to social networks. In January 2015, Airbnb launched a social media campaign with the hashtag #OneLessStranger. It was a "global social experiment".
The company asked Internet users to make random "acts of hospitality" to strangers. The results were posted on social networks with a hashtag.
What you can learn?
Go experimental
Be social
Create a community around your brand
2. McDonald's
In 2003, McDonald's began selling McArabia flatbread sandwiches in its restaurants in the Middle East. Later it added a gourmet almond dessert range to the French market and McSpaghetti to its menu in the Philippines.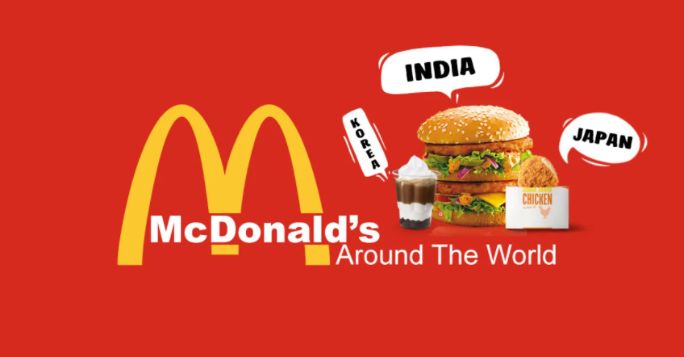 What you can learn?
Be attentive to cultural peculiarities
Think out-of-the-box
Think local to go global
3. H&M
Did you know H&M annually increases the number of its branded clothing stores by 10-15%? One of the secrets of their successful global strategy is optimizing the online experience. With its user-friendly, mobile, and multilingual online store, H&M has made it easy for users from all over the world to shop online.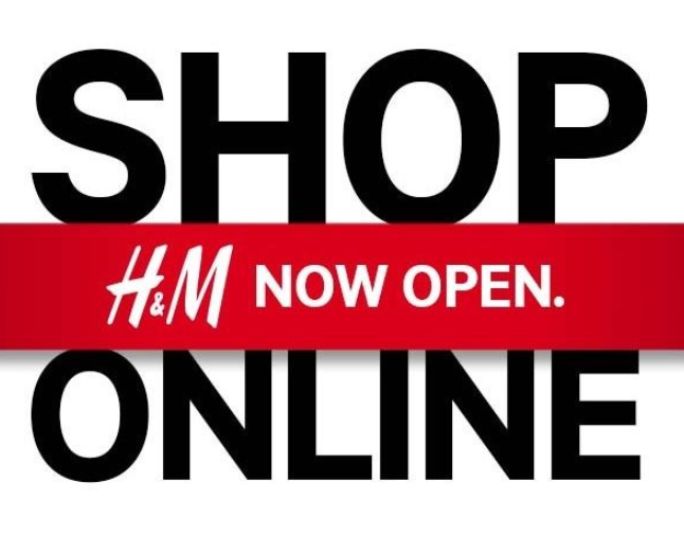 What you can learn?
Communication should be omnichannel
Be accessible
Be aware of the trends
4. Spotify
The streaming platform Spotify has been able to transform the way people consume music. It introduced innovative marketing approaches and became the leader in streaming audio. The company introduced the continuous playback of music, playlists for any mood, and artificial intelligence that knows what kind of music the user will like.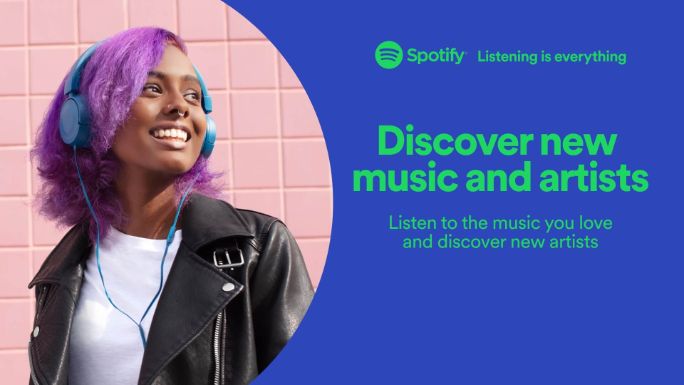 What you can learn?
Be innovative
Look for new possibilities in established markets
Use freemium mode to make users get used to your product
5. Harley Davidson
The brand always makes customers feel like they belong to a big family. People buying their bikes feel connected to other bikers. It's like an inexplicable connection between all freedom-loving racers.
For instance, once the company sent out boxes of nothing but fresh air to some of the visitors of the motorcycle exhibition. More than half of those who got a mysterious black box bought a motorcycle immediately after receiving "the air of freedom."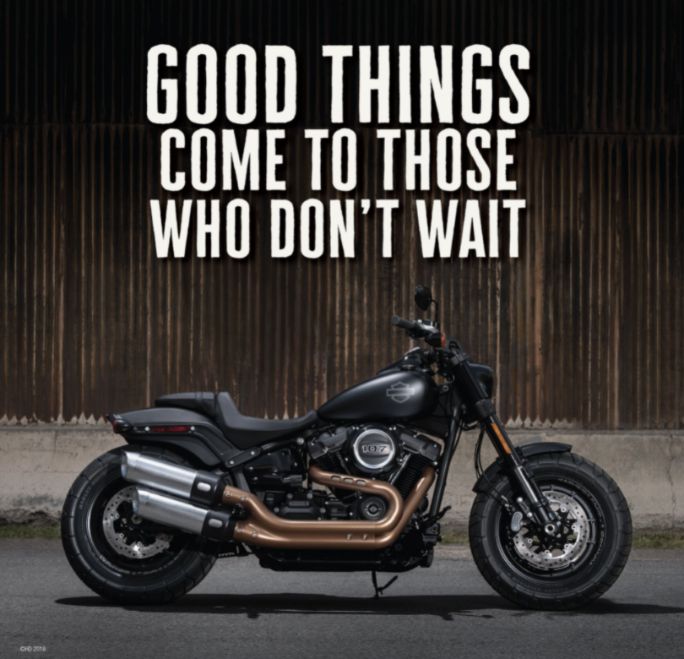 What you can learn?
Be creative
Get to know your client
A perfect present should not always be expensive
Conclusion
Without a strategy, a company's marketing efforts would be chaotic and ineffective. A marketing strategy helps to focus efforts in the right direction and optimize processes.
And for it to work, the strategy needs to be regularly reviewed and updated. Only in this case will it fulfill its main tasks: strengthening the brand's presence in the market, increasing the company's profits and competitiveness.
This would not be possible without having a presence on social media. But then again, mere social media presence is not enough.
Effective management, timely posting, and performance analysis are of the utmost importance. Try SocialPilot, the all-encompassing social media analytics & reporting tool that will be a reliable partner in this challenge.
How to Use Meta Business Suite
Looking for an all-in-one tool to improve Facebook business page management? Wondering how to set up Meta Business Suite for your team? In this article, you'll learn how to use Meta Business Suite so you can manage your organization's Facebook business page and Instagram account more efficiently. What Are Meta Business Suite and Meta Business […]
The post How to Use Meta Business Suite appeared first on Social Media Examiner | Social Media Marketing.
How to Start a YouTube Channel for Your Business
How to Optimize a Google Business Profile Listing
Marketing is a crucial component of every business. As trends change, more options become available for promoting your business.
Most notably, a social media presence has grown into a must-have for businesses due to its ability to reach potential customers. There are currently 4.48 billion users on some form of social media!
You have already created your marketing plan and included Twitter, Instagram, Pinterest, and Facebook. You are further optimizing your site for SEO, and your Facebook ads are pulling in new visitors each week. But there's one place you may have neglected.
Have you checked out Google Business Profile (GBP) yet?
If you haven't heard of GBP, I bet you have seen it. As you enter a search on Google for "plumbers near me" or "dentists in Maryville," a box appears on the right. There you see a picture, address, and buttons for a company that meets your search. That is GBP!
Your listing is tied to Google Maps and provides a map to your business. It is included in local searches and can help with your ranking.
Is GBP the Right Fit for your Business?
Many businesses are not fully utilizing the power of this platform. Firstly, having a GBP listing is absolutely essential since potential customers will probably discover you on Google only. But before going ahead, you must make sure whether your business is eligible for a listing or not. For that, take a look at the type of companies the listing option is available to:
Physical business locations: Their customers visit these locations to use or buy your products.
Mobile businesses: They go to their customers but have an office that customers can visit. (ex: plumber, heating, and AC services).
Individual practitioners: They have a physical office and provide a service such as a realtor or a lawyer.
Service area businesses: These are like mobile businesses but offer onsite service and travel to customers.
This is a free amenity that assists with local searches, so there is no downside to doing so. It's time to complete your listing and start getting discovered by the right people!
8 Steps to Optimize your GBP Listing
Google changes its algorithms regularly, but it is also updating and adding to Google Business Profile. For local businesses, adding and then optimizing your listing is yet another tool in your marketing arsenal.
Here's a step-by-step guide on how to optimize your GBP listing and use this social platform to dominate local marketing.
Step 1: Fill Out Key- Information
This Google Business Profile is the reflection of your business. So just creating one is not enough. It should have all the necessary details available to make people take notice.
These key pieces of information include
A proper name for your business
Address
Phone number
E-mail address
Website URL
Hours of operation
These are the first things your audience will see. If any of them are missing from the listing, it will raise doubts in their minds about the authenticity of your business. This will lead to them moving on to the next one in the list and not taking any action.
So, to get those leads and conversions, your basics should be meticulously covered.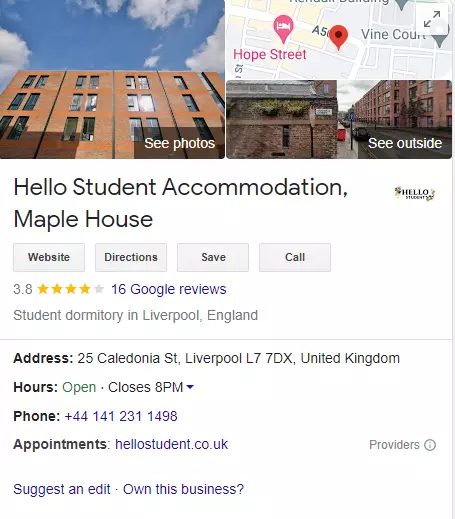 Step 2: Get Your Listing Verified
Now that you have created your listing, you must get it verified by requesting your verification code. The most common way is for Google to send you a postcard in the mail, which includes a code.
Then, enter the code on your GBP account and edit any information.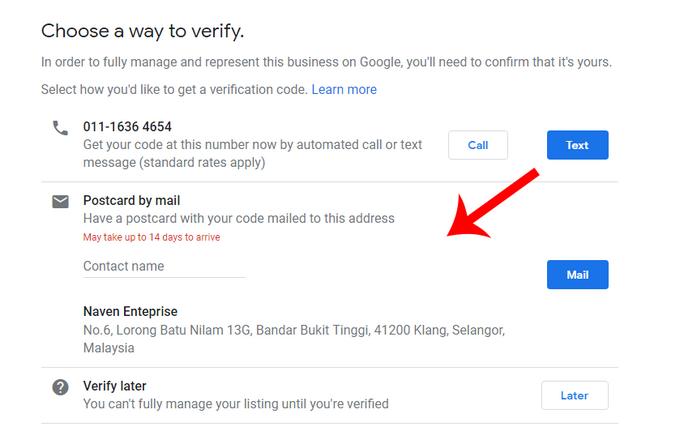 Phone verification is available for some businesses. These will receive a phone call from Google on their business number. If you are on Google's Search Console already, then your location should be verified instantly.
That's it. Sign into your account on GBP, select "website," and then "publish." Done.
Step 3: Add Keywords
Keeping your listing simple is the easiest but not the most effective way to handle this new platform. Use your SEO skills and think about the keywords people would use to find you. Add these to your title and in the description.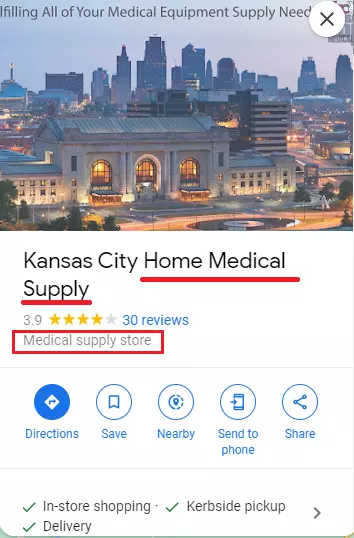 Check the character count and guidelines for assistance.
Step 4: Specify Your Hours of Operation
How many times have you seen a business that doesn't list its hours front and center? That is more than frustrating to potential clients; it can be deadly. With a single click, that customer will easily find the next business that does include their hours. Consider seasonal and holiday hours and update those as necessary.
Step 5: Add Photos to Your Posts
Another important factor is providing a clear, appealing picture of your business. This needs to be JPG or PNG with a size between 10KB-5MB. The minimum resolution is 720 px by 720 px.
Step 6: Add Other Visuals
Don't stop with a picture. Include your company's logo, add additional photos of the inside, or even include a short video. The file size needs to be under 100 MB with a resolution of 720p or higher. Keep its length to under 30 seconds.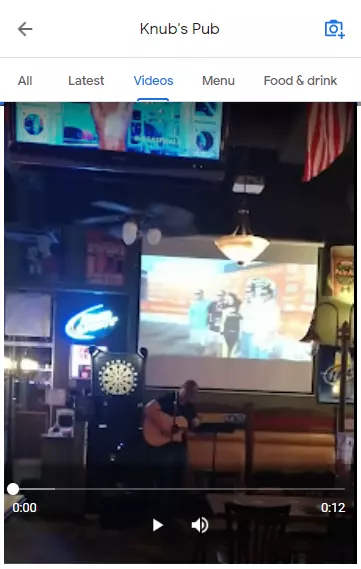 Step 7: Choose the Right CTA
Check out the variety of buttons Google includes. You can add a shortcut to book an appointment or send a text message. Depending on your company, you may also have a "Service" button. Here, you can use those keywords again to describe what you provide. Include as many appropriate options to make it easier for someone to interact with your business.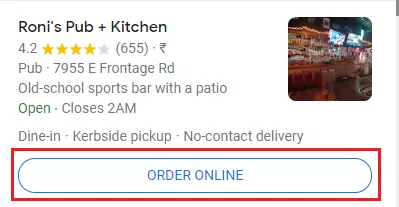 Step 8: Add Q&A Section
Google also offers a Questions and Answers section. Readers can post their questions, allowing you to interact with them by responding.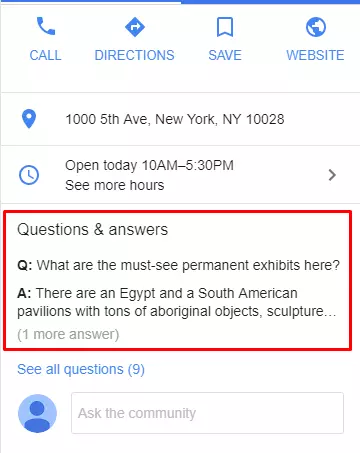 This is another opportunity for your company to stand out. In fact, 25% of locations have unanswered questions listed. Be the company that responds promptly.
Tips for Making Your Listing a Success
I have covered the basics for your Google Business Profile listing, and now let's boost your online presence with a few more tips and tricks. While some may be time-consuming, consider the outcome.
1. Reviews
Similar to other sites, reviews can be posted on your listing. Start by approaching a few satisfied clients and requesting their feedback. You may be surprised at how many agree to do so – 68% of customers write a review when asked.
Then, develop a plan for getting more feedback whether by reaching out to several old customers or creating an email for first-time customers.
Getting the reviews posted is the first part. The next part is responding to these. Post a few lines to each review by thanking them. You can also address any concerns here. This visible interaction is beneficial to your online reputation.
97% of clients read local business reviews, so don't miss out on this opportunity to engage with your customers.
Leaving customers' queries unanswered can cost your business dearly! Do you want to know an efficient way to manage questions and reviews of multiple GBP accounts?
Use SocialPilot's Google Business Profile's Inbox feature to access all the reviews and questions from your audience or any potential customers. Respond instantly to engage with your audience, as that's the key to boosting your brand's reputation.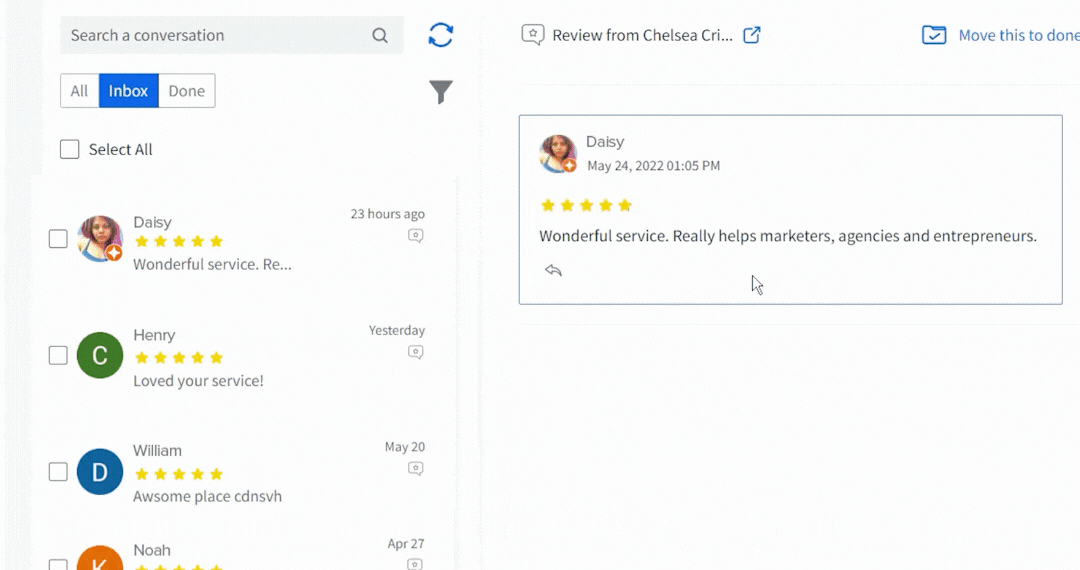 2. Posts
Only 17.5% of companies had created a post on their listing within the last week, according to one study. In the social media realm, 7 days is an eternity. And GBP is not much different from a social media platform, but exclusively for businesses.
So just like with the other platforms, keep current with your postings. Schedule a day or time when you will add to your listing. You can post pictures, helpful tips, current promotions, or other useful information for your clients.
To keep this simple, try using a Google Business Profile scheduling tool such as SocialPilot. With this tool, you can create a bunch of posts and schedule them to be published on various dates. These can be posts about a special offer for Christmas or a summer sale in June.
Create the posts now, save them in your queue, and move on to other tasks. If your dates change, you can easily re-schedule them within your social media calendar.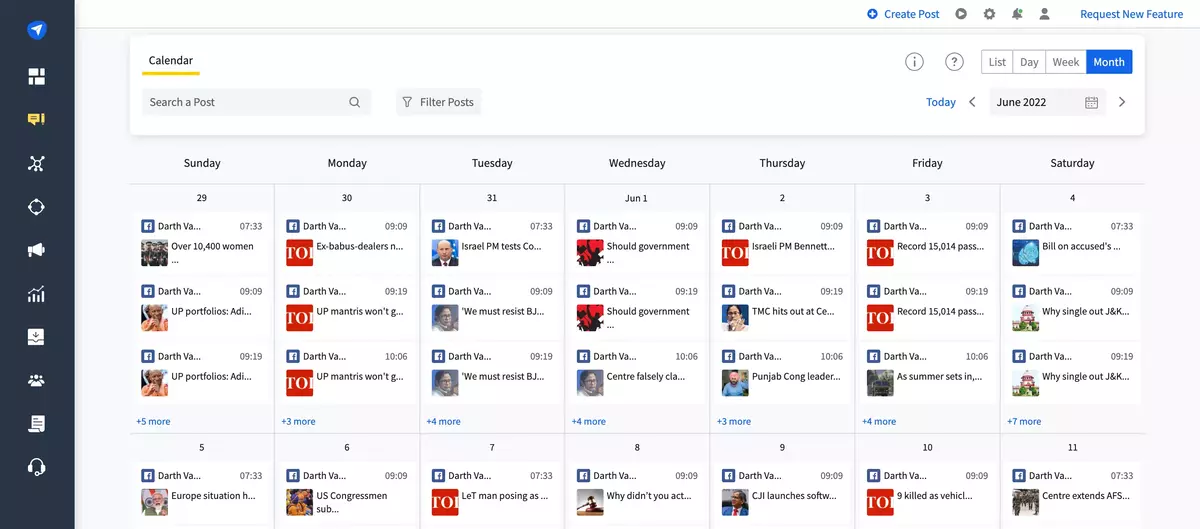 If you find articles or pictures that your customers have shared on social, you can use them in your upcoming posts with SocialPilot's browser extension. Just use the extension to create and schedule a post for that content.
Posting regularly lets your followers know what to expect, but that is not all. Social media accounts are a vital way to bring brand recognition and loyalty for your company. Also, they are an easy, and inexpensive, way to interact with clients. You will raise your SEO rank and increase traffic when you post useful content that your customers enjoy.
However, it can be time-consuming to work on this each day. When you delegate the tasks to a tool that schedules and posts for you, you free up valuable time.
Try different images, emojis, and types of posts, and then see what your ideal customers prefer.
3. Analytics
While using social media is a crucial part of marketing, you will lose out on the opportunity to maximize your potential if you neglect to analyze your data.
This doesn't need to be complicated. Each social media has its own set of data, and GBP is no different. Social media metrics tools like SocialPilot track a variety of measurements to see how your listing performs.
Does your typical customer engage with your website or head straight to the map? Did they post reviews on competitors' services? How did they first find you online?
These questions and their answers help you understand the customer's journey. More importantly, they also highlight areas that need improvement. By checking out the data in SocialPilot's Google Business Profile analytics reports, you can adjust your posts quickly.
Curious? Check out this sample Google Business Profile analytics report to see the kind of insights you gain.
Ben Fisher, an SEO expert, researched Google Business Profile and analyzed the results from 2,000 companies.
He summed up his findings by saying, "Google Business Profile (GBP) is one of the most powerful ways to improve a business's local search engine optimization and online visibility. If you're a local business, claiming your Google Business Profile is one of the first steps you should take to increase your company's online presence."
Conclusion
Google Business Profile, when used strategically, can bring you a lot of customers and clients. Adding your information is simple, and then you request verification. Once you receive that code, you can publish your listing.
By adding posts, photos, and keywords to your Google Business Profile listing, your company can rise in rankings and win at local marketing. Using a scheduling tool, like SocialPilot, makes the process even easier.
With a few simple steps, you can optimize your GBP listing and spend more time interacting with your customers.